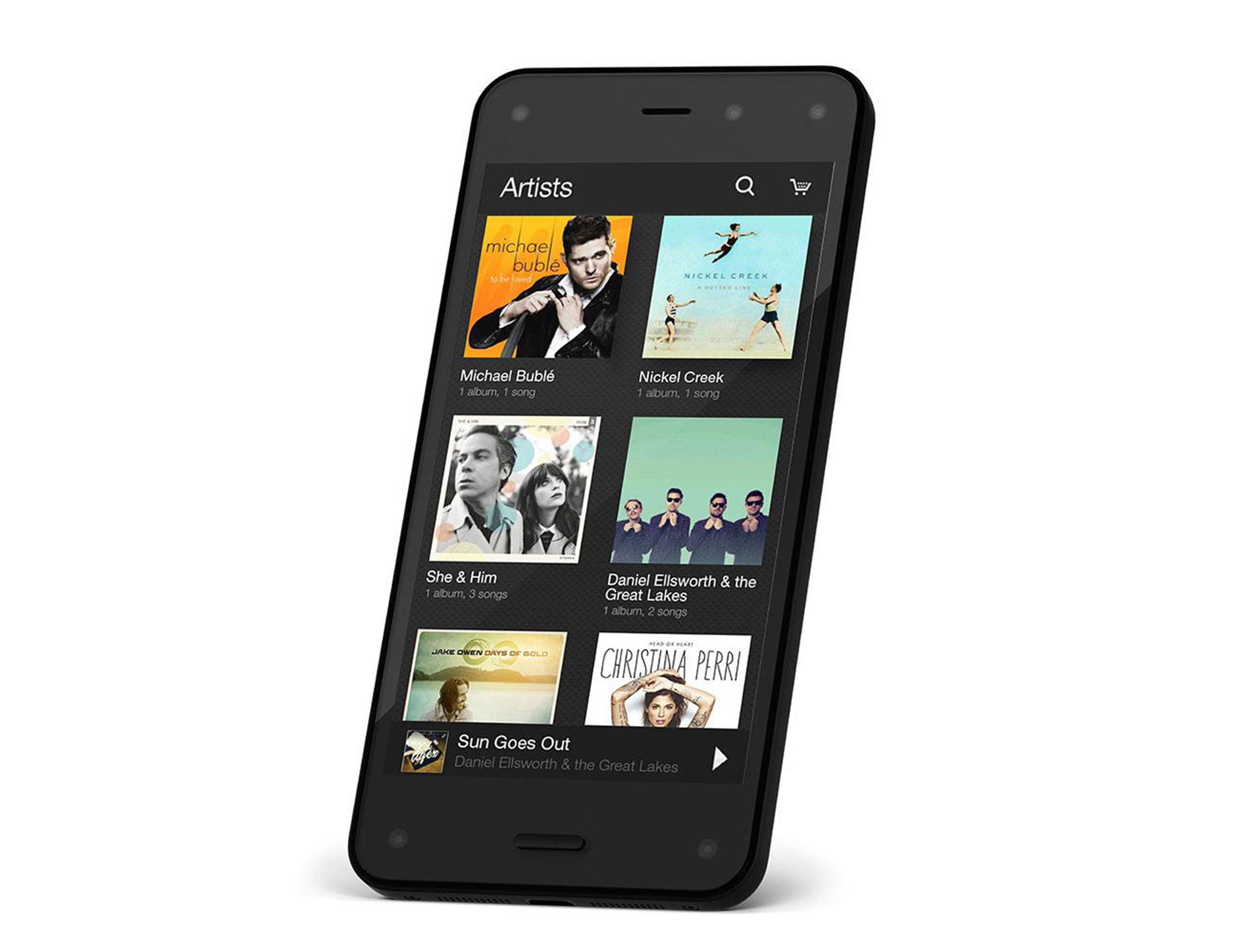 It is likely that most of our customers have a preference towards Apple's newest iPhone 6 and 6 plus. However, out of curiosity, I decided to buy myself an Amazon Fire phone. It had once been selling at $650.00 for an off-contract version, which is rather expensive for a 32GB handset. You can get an iPhone for that amount. But in recent months, Amazon had temporarily dropped the price of the Fire phone to $199 - not bad for an Android based phone. But to sweeten the deal some more, Amazon also threw in a year's free subscription to it's Amazon Prime service. That is a $99 dollar value, which includes free 2 day shipping on all Amazon Prime eligible purchases, access to Amazon Prime Instant Video, and Amazon Prime Music subscription service. So in essence, Amazon is selling their Fire phone for $100.
The main selling point that differentiated the Fire phone from other Android based phones were three new features exclusive to it - Dynamic Perspective, Firefly, and Mayday. Dynamic Perspective is suppose to provide a better viewing experience - even though I really didn't notice it. Firefly is a feature that enables the Fire phone to identify printed text, music, and TV shows - which did come in handy. However, what I did like was the Mayday button, given that I am a frequent Amazon shopper. With it, I can contact an Amazon customer service person, right away, in real time, on a face to face video chat with someone in the US. This is useful, because Amazon is notoriously awful when it comes to their "regular" customer service.
However, the Fire phone does have some drawback for an Android based phone. The biggest issue is it doesn't support the Google Play store, which is pretty much the main reason for using an Android based phone. Instead, Fire phone users are limited to the Amazon App store, which has significantly less Apps to choose from. Thankfully, there is a work-around, but that requires an ability to follow instructions, and some technological confidence. Another irritating thing about the Fire phone is that it only supports GSM and it cannot detect a "cut" SIM card that has been downsized. And last, the Fire phone has a problem connecting to certain WiFis, especially iPhone Hotspots.
Overall, I did like the Fire phone - at $199 with a year's free Amazon Prime service. Free 2 day shipping is great, and so are the Instant Video and Prime Music services. However there are those who would compare Amazon Instant Video with Netflix. Admittedly, Netflix has more titles, but it doesn't have a music streaming service. And comparing Prime Music to Apple Radio, I have to say that Amazon has a better music service and the benefit of its Instant Video bundled in - although it should be noted that Apple Radio is free. As compared to a subscription service like Spotify, Amazon Prime is still better value because of its Instant Video included in the bundle. In fact, I think that Amazon Prime is the only subscription service with both music and video.
However having an Amazon Fire phone is not a precondition to using Amazon Prime. You can get all the benefit of Amazon Prime with an iPhone or any Android device, as long as you subscribe to Amazon Prime. When it comes down to it, is it worth it to spend $199 on a mobile device that allows you a direct communication line to Amazon's customer's service? With all things considered, I rather have my fingerprint scan and my Apple ecosystem. But if you're on a budget, $199 dollar for a good quality phone with a $99 Amazon Prime package included is hard to beat.