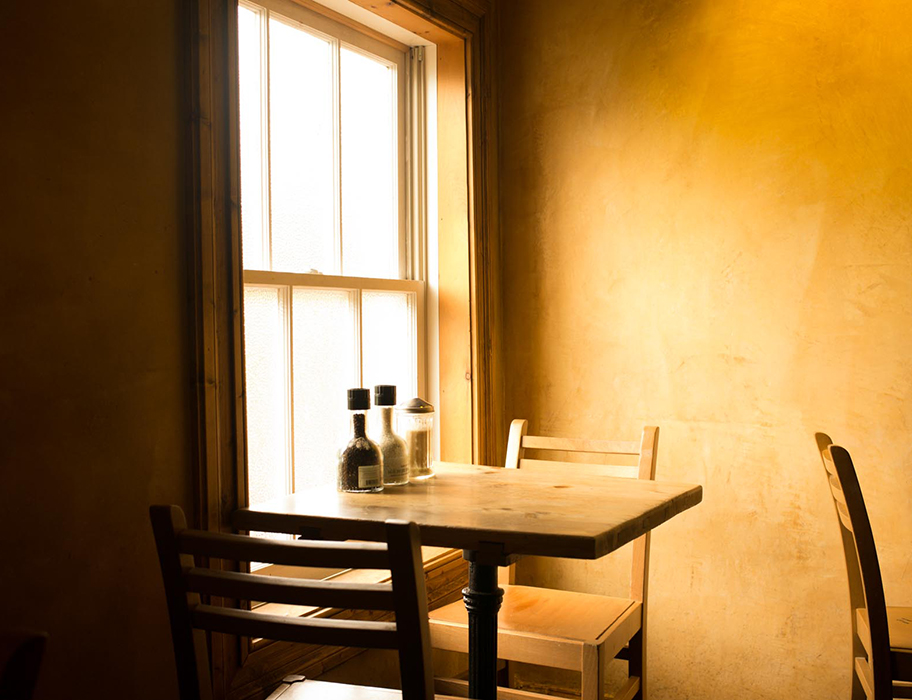 Fast food New York style. That's how I regard Le Pain Quotidien. Although, that wasn't always the case. I remember the first time I went to a "Le Pain". A French classmate of mine took me to its original New York location on Grand and Mercer - many more years than I care to admit. It was such a novelty, with the restaurant's rustic decor and long communal tables. But what really got me hooked were the soft boiled eggs. It wasn't anything special. If anything, it was kind of pricey for eggs. But the experience of having brunch seated at a communal table, savoring two soft boiled eggs, grinding salt and pepper into it, dipping slices of dark rye into the yolk, and spreading preserves and chocolate spread onto baguette slices - it was like I was back in the old country, doing brunch right. And beyond the eggs, and offering of freshly baked breads and pastries, they also served their coffee and communal butter in big bowls. I mean, how cool is that, a large cube of communal butter in a bowl!
But over the years, many more location sprouted up all over the city, and Le Pain became more ubiquitous than special. Even so, the coffee were still in a bowl, but not so the butter anymore. No longer did I have to make a special trip to Soho for my weekly fix of soft boiled eggs. It was just around the corner from where I lived. And so today, as I munch my brunch away, I realized how much my perception had changed towards Le Pain. I mean, I still love it. But I don't see it as a treat anymore, nor do I think of it as an experience. Le Pain had become a part of my dining vocabulary, much in the same way many would regard a fast food restaurant. It's just a place I go to eat a couple of times a week.
I know, Le Pain is not a fast food restaurant. It is in no way a McDonalds. For one thing, Le Pain is far healthier with many authentic vegan choices. But I think that we New Yorkers have become very spoiled with our dining experience - or rather, we've become desensitized to the experience itself. Our tastebuds and our expectations are so tremendously high that we have come to regard Le Pain as a convenient eatery, regardless of how exceptional it really is.
When it comes right down to it, I still go to Le Pain a couple of times a week. And despite everything I've said, I've come to trust the food they serve, whether I'm home on the Upper East Side, visiting friends on the Upper West Side, or on a day trip to New Canaan. The quality of food is consistently good, as is the taste. Le Pain has become one of my go-to-place when I really don't want to think about where to go or what to eat. Perhaps that is the real genius behind Le Pain. It's not so much about the old world experience that makes it special, but rather the amenity it offers from its relaxed decor to the comfort food it serves.