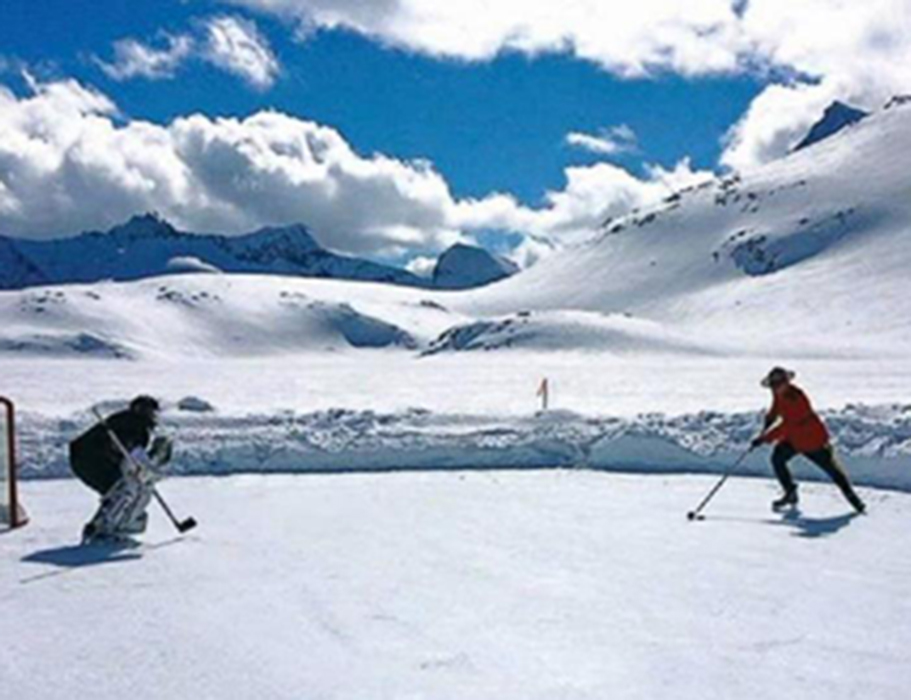 I would first like to apologize for the grainy image. I did try to find a higher quality one. But I suspect that this Twitter image is the only one circulating around the internet. Yes, this a photo of a Royal Canadian Mounted Police playing hockey, up in the ice capped mountains of British Columbia, Canada. The mountie in the photograph is Cpl. Shaun Begg. He had hoped to get a photograph for his screen saver or the wall of his office. What he got was much more than that. The photo has since gone viral.
The photograph has been given the distinction of being the "most Canadian photograph ever". And from the looks of it, is really is. I mean what can be more Canadian than winter, a mountie in his dress scarlet uniform, and hockey?
But beyond the obvious, this photographs speaks volume more about Canada, especially the best of it. It represents everything that is good about Canada. It is law and order. It is tradition. It is the reverence for the great outdoor. It is freedom. It is our enduring strength in the face of harsh conditions. But most of all, it is our sincerity and pureness of heart.
I love this photo!